Welcome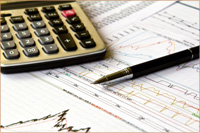 The Accounting Firm of Barbara Kowalska specialises in providing services related to bookkeeping, taxes as well as personnel and payroll. We provide services for customers in Poland and abroad.
Company
The Accounting Firm holds the license of the Ministry of Finance (license No. 27287/01) and TPL insurance required by law with respect to the conducted business.
The office personnel have necessary experience, knowledge and skills to provide accountancy-related services. Besides knowledge of Polish tax and accountancy regulations, we have a comprehensive knowledge of the International Accounting Standards and US GAAP. We are also in position to assist English-speaking customers; additionally, one of our employees is fluent in Italian.
We launched our activity in 2004. Among its customers there are both companies as well as natural persons representing various economic sectors and business profiles (production, services, trade).
We are also experienced in bookkeeping for the public sector as well as foundations and associations.